Becky Bubbles is a Fanmade Season 7 Sweet Treats Shopkin. Created By Shopkins247.
Appearance
Edit
Becky bubbles is glittery and mostly pink. She has stripes that are blue. She appears to be chewing gum.
Her varint is also glittery but mostly blue. She also has stripes yet these are pink. She also appears to be chewing gum.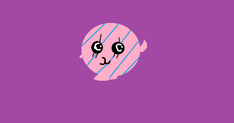 Her sister is bubbles.
She was first going to be a he named ''Billy Bubbles"
i hate to be a he named "gemma gumball".
Ad blocker interference detected!
Wikia is a free-to-use site that makes money from advertising. We have a modified experience for viewers using ad blockers

Wikia is not accessible if you've made further modifications. Remove the custom ad blocker rule(s) and the page will load as expected.